The MAGIC Mirror, Wall-mount Attachment, Detachable Stand, 30-day Refundable trial, Standard 3 year warranty, Free Delivery, Free Returns, Free Membership
Your MAGIC Mirror will be delivered free to your home, unpacked into a room of choice and with packaging removed. Accessories are delivered inside but not unpacked.
We will pick up within 30 days free of charge if you change your mind.
FREE Membership in place.
4.9/5 Based on 78 Reviews
The world is talking about MAGIC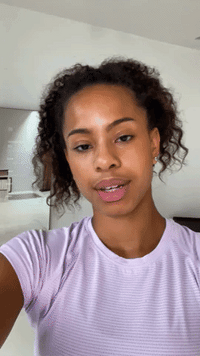 Since I had kids I found it difficult to get back into shape. That was until I discovered the MAGIC home gym. It replicates a real personal trainer and I don't have to leave my kids either. It's just like Magic!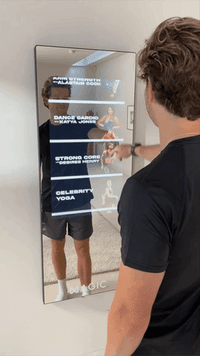 It's amazing! It tracks your form, counts your reps and gives you live feedback all on demand. It even comes with compact smart dumbbells which adjusts from 2-64kg in a single second.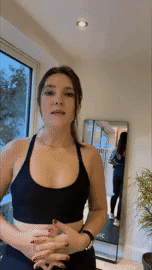 The MAGIC is a great space saving alternative to a home gym. its a beautiful mirror that blends into my home and takes up no space and is even handy when I'm not using it!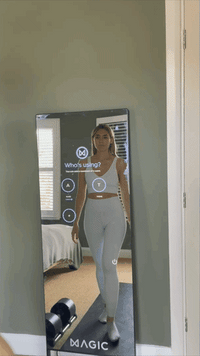 I would definitely recommend it. I can get personally trained by the world's best athletes at home knowing that the AI technology ensures I am training safely whilst also pushing myself. It blends beautifully in my home too!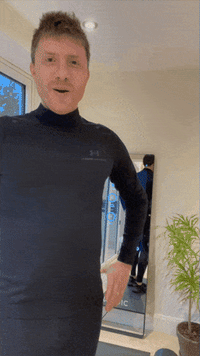 As a dad, it's important I can stay healthy whilst balancing home/work life. I also love the fact the programmes are all 4 weeks long so I'm more likely to stick with them and see results.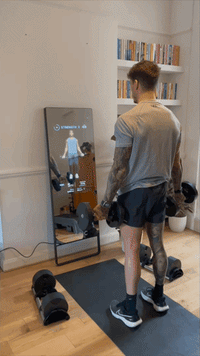 The AI gives you live feedback on your form while training. It's like having a personal trainer right in front of you in your living room!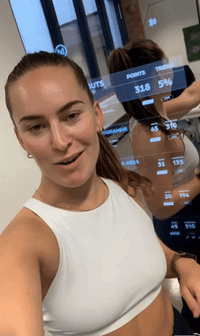 I love MAGIC because it's like my own personal trainer that I can use any time in the comfort of my own home.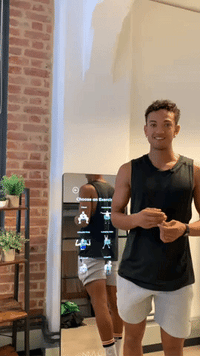 The slick mirror design fits right into my interior at home. I love the strength programmes and how I can just jump right out of bed and it's there ready for me.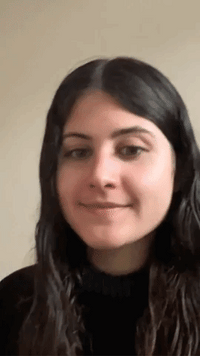 It completely transforms your home into a world class gym. It is powered by AI to allow you to work alongside Olympians and gives corrections to ensure perfect form.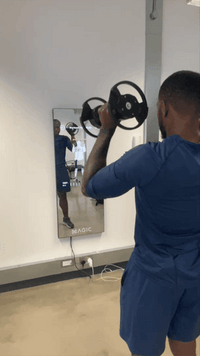 MAGIC is awesome! I love training at the gym but getting this level of 1:1 personalised training on demand is a game changer for those days I'm at home!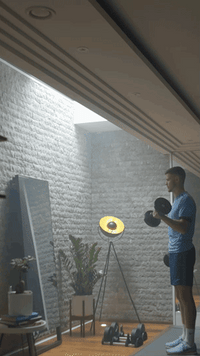 As I work from home a lot, it saves me on the cost of a gym membership and cost of personal training. The variety of workouts is an awesome mix of classes and programmes.
"The Best Home Gym Equipment of 2023"
"MAGIC users report feeling stronger, more energised and with better sleep"
"More Nuanced than Peloton will ever be."
"One of the most innovative AI companies in the UK"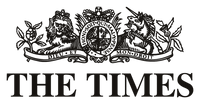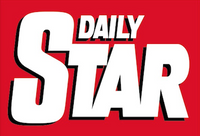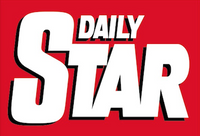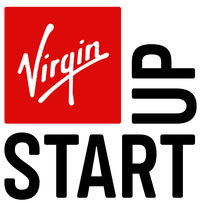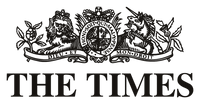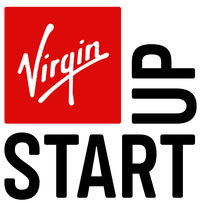 "MAGIC users report feeling stronger, more energised and with better sleep"
"An intelligent home gym that helps users to get fit - truly revolutionary"
"One of the most innovative AI companies in the UK
"The Best Home Gym Equipment of 2023"
"More Nuanced than Peloton wil ever be."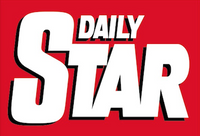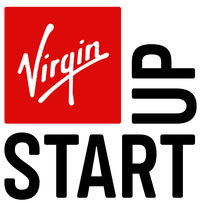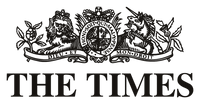 Intelligent tracking personalised for your progress
12
Train with world class athletes
Mirror surface to see your form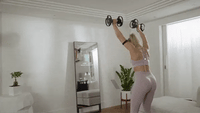 Instant Form Feedback
AI coaching technology gives you live feedback into your reps, position, pace and range of motion whilst you workout.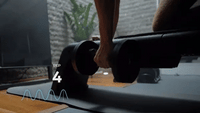 Rep Counting
Your reps and sets are tracked on screen in real-time so you can focus on the workout. Just like a real personal trainer.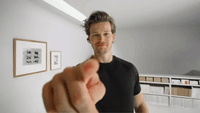 Progress Tracking
We'll keep track of your movements, calculate your repetitions, and help you achieve your goal.
4.9/5 Based on 78 Reviews
Celebrities and athletes are loving the MAGIC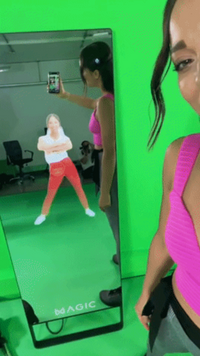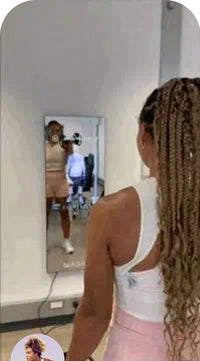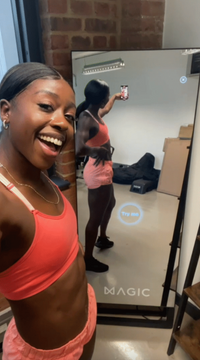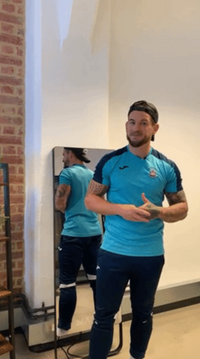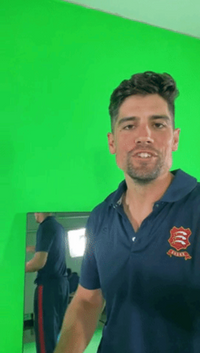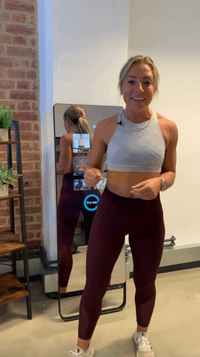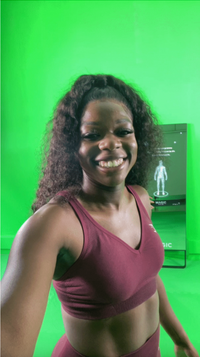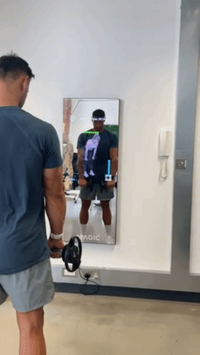 Mirror Technical Specifications
Weight & Dimensions
Height: 150cm
Width: 50cm
Thickness: 4cm
Weight: 19KG
Hologram Display Size
Width: 32 inch UHD Display
Touch Screen: Capacitive touch 10 points
1920*1080(16:9)
Active Display Area(mm)
392.85x698.4 mm(V×H)
Aspect Ratio 9 : 1
Brightness 700 units Viewing
Angle(H/V) 178°/178°
Colour 16.7M
Connectivity
LAN 100M/1000M Ethernet
Wi-Fi 8O2.Hb/g/n
Ethernet port
Power
1-Touch Power Button
UK Plug
Power Supply AC 100 - 240 V~ (+/-10 %), 50/60 Hz
Max[W/h] 180W
Added Connectivity
Wide Angle Camera: HD Motion Tracking enabled
Microphone
Bluetooth enabled
1 USB port
Port for External Speaker
Sound
Speakers: 2 x 40w Stereo Speakers
Mounting
Wall-mount hardware included.
Detachable stand for wall-leaning included.
Does not free-stand.
A whole month costs less than a single hour with a personal trainer.
0% financing over 36 months with
Reviews
100+ CLASSES
20+ INSTRUCTORS
Train with world class athletes
Legendary England Cricketer & Captain
Sir Alastair Cook
Body Strength & Cricket Secrets
"With my techniques, you'll gain strength in your arms and back and increase your agility."
Strictly Come Dancing and World Champion
Katya Jones
teaches Strictly Dance Secrets
"MAGIC tracks your form so you can learn Strictly dance secrets like I've got my eyes on you!"
Team GB Olympic Medallist & British Record Holder
Asha Philip
coaches Full Body Strength Secrets
"I can help you become your strongest and fastest through my program."
Football Pioneer & Player-Manager
Matt Morton
teaches Full Body & Football Skills
"Train with me to learn secrets of pro footballers and help build your form and strength."
England Rugby Sevens and Team GB Olympian
Celia Quansah
teaches Foundational Strength
"I teach the Rugby 7 techniques to get toned and strong."
Team GB Olympic Medallist & British Record Holder
Desiree Henry
teaches Olympic Strength & Sprinting
"With my Olympic techniques, you'll gain lower body strength and a tight core!"
Love Island Star & Personal Trainer
Kieran Nicholls
"Get that great TV aesthetic through my single full body classes!"
Celebrity Coach & Hybrid Athlete
Kirsty Hendey
"Jump out of bed and train with me through high intensity full body classes"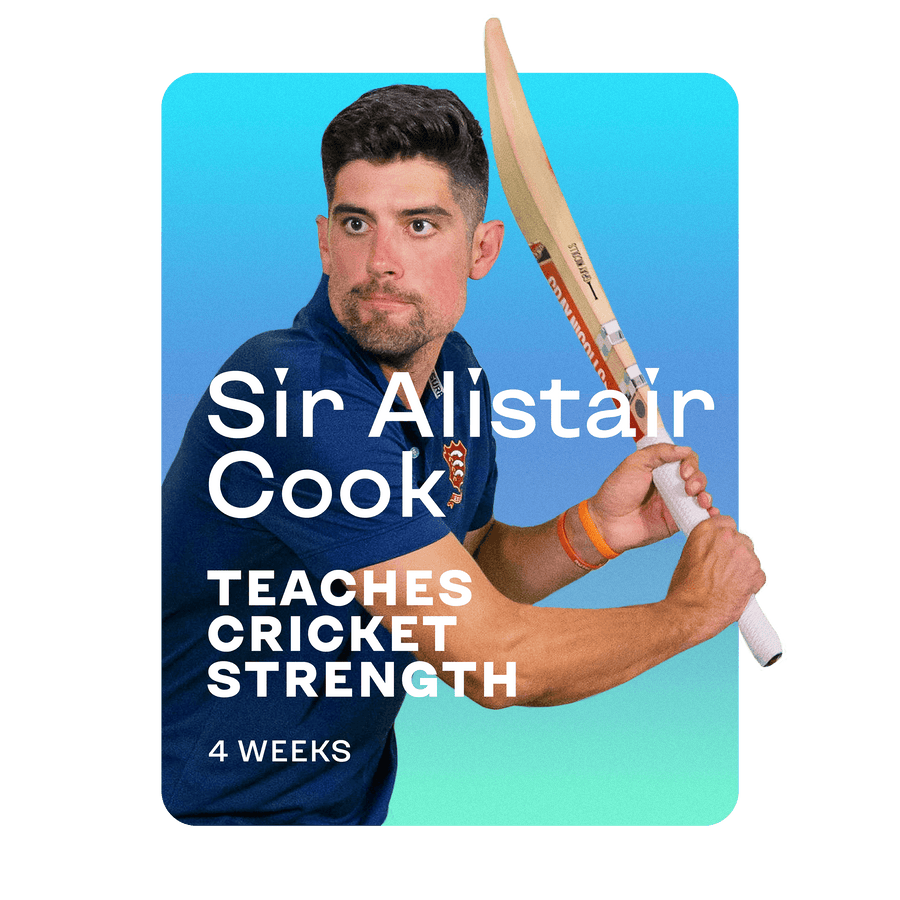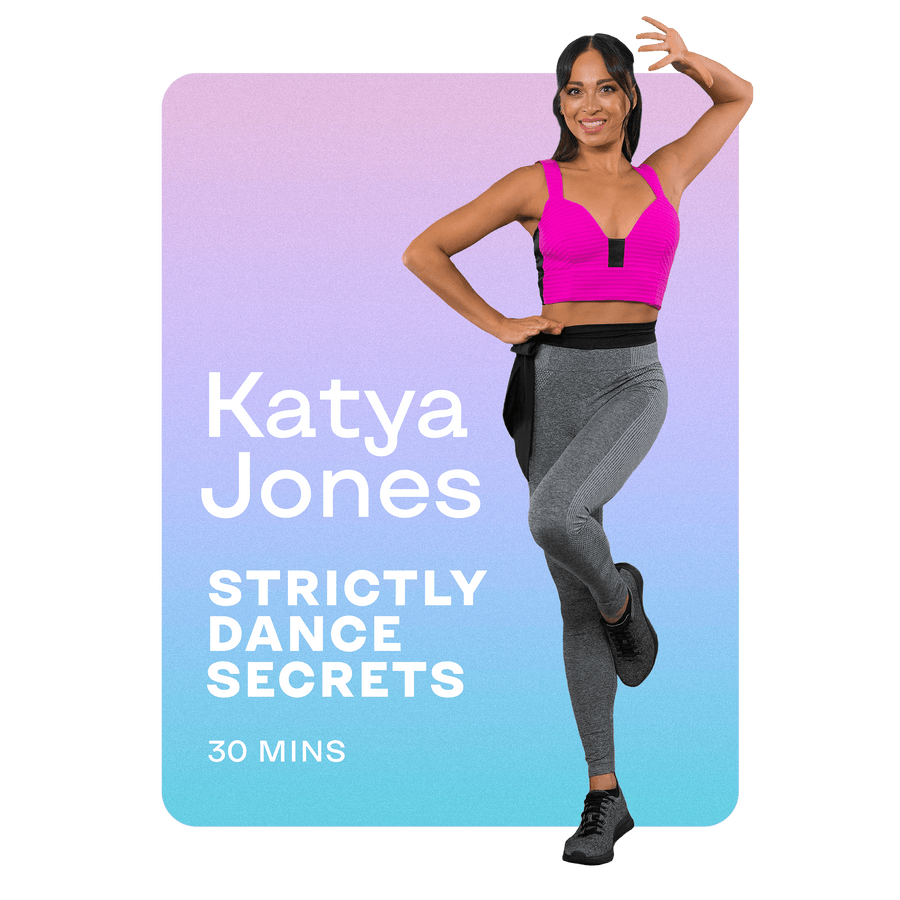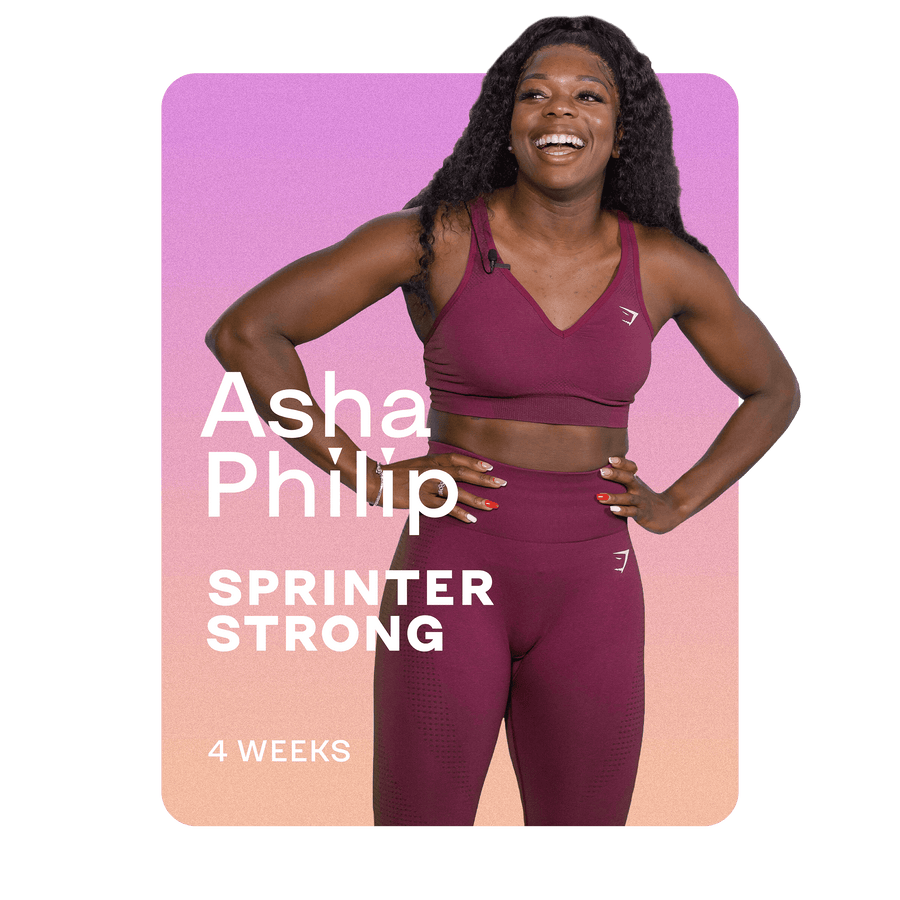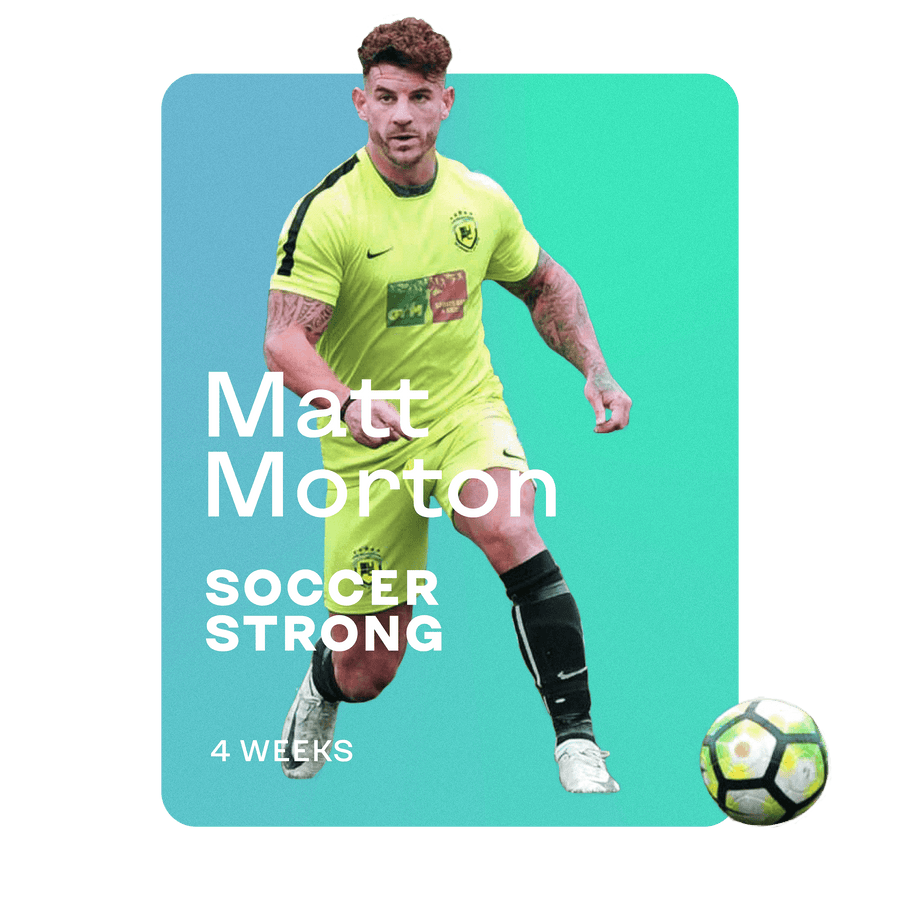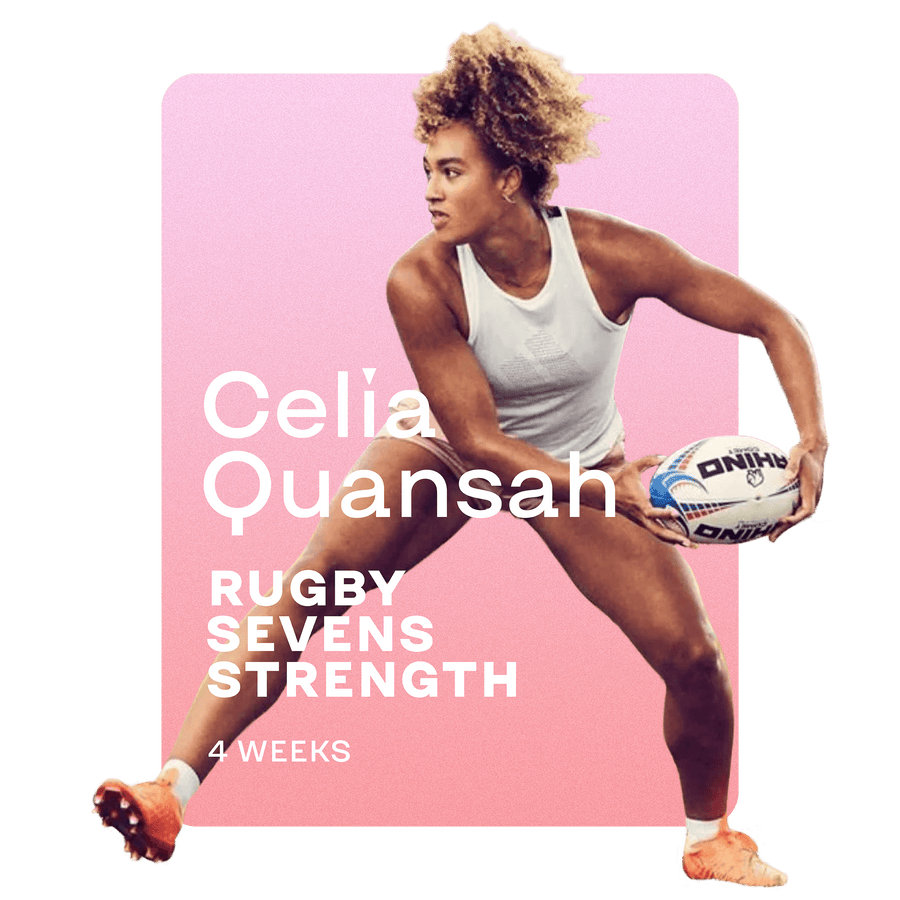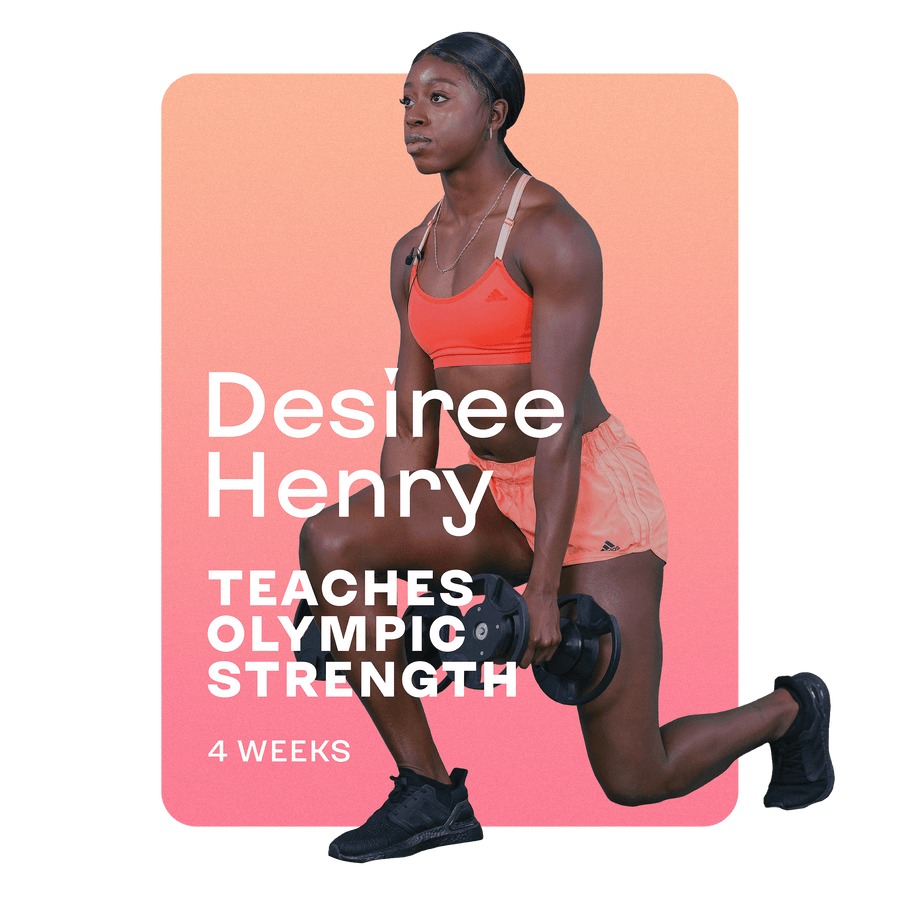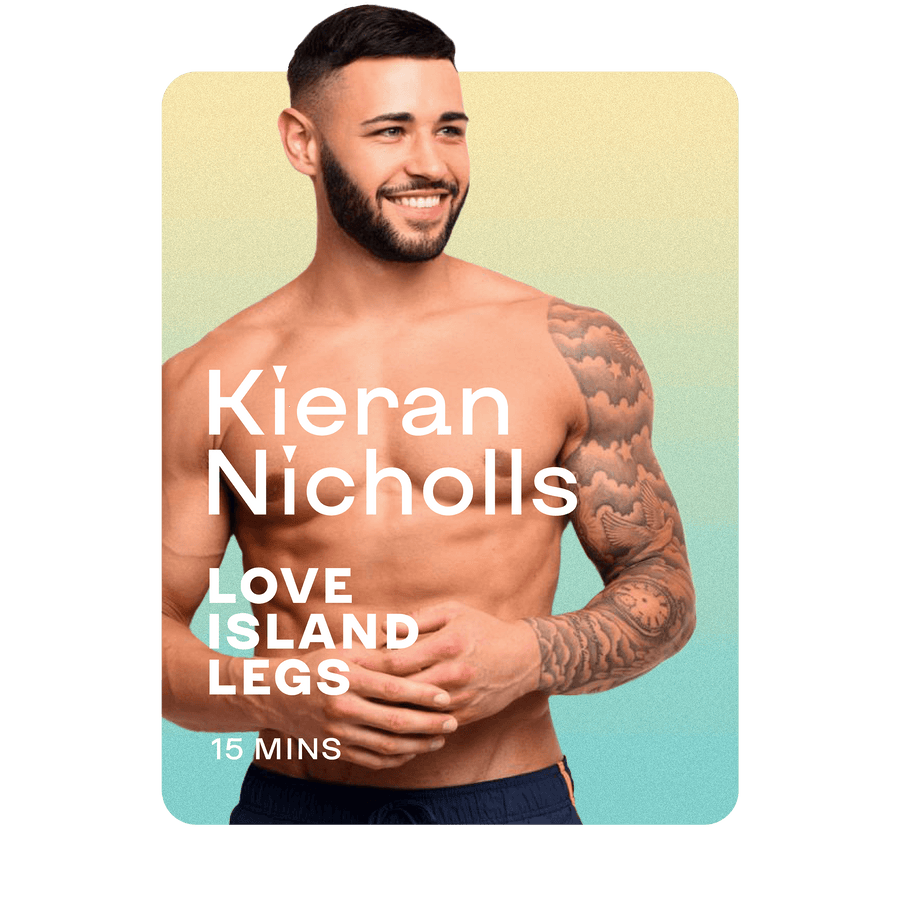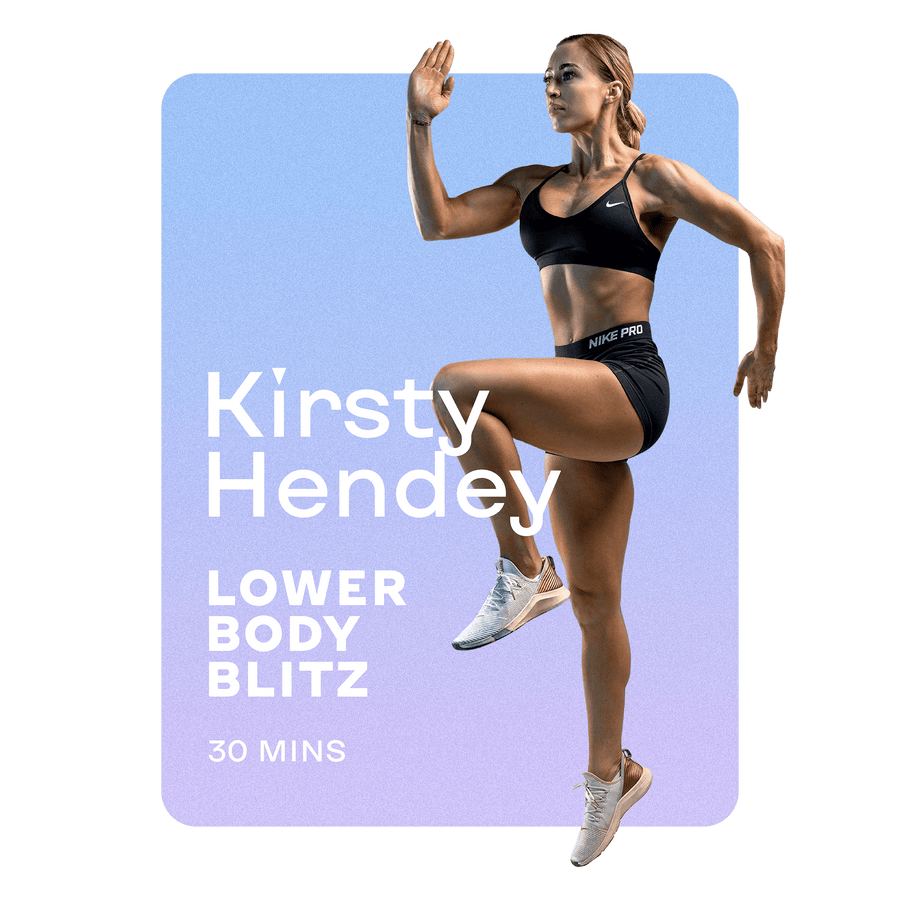 MAGIC FAQs
Can beginners use MAGIC?
Yes, it's perfect for beginners as well as those more experienced. It allows users to learn and train safely and with world-class 1:1 guidance - powered by our proprietary ReflectAI® - advanced Computer Vision tracking technology.
What types of content is there on the MAGIC?
There are currently a range of 4-week programmes composed of 3-4 workouts in each week. These are each led by a world-class athletes and personal trainers who teach their unique style and technique. Each workout is powered by ReflectAI™ which gives you live feedback, rep-counting and hyper-personalised form correction as you workout in real-time.
There are also a range of 15 minute, 30 minute and 45 minute one-off high intensity classes if you want to just jump straight into a workout which cover HiiT, core, cardio and conditioning.
In future we are introducing more sports coaching including football, golf, tennis, dance, boxing and yoga - with our celebrity athlete partners.
How does MAGIC give personalised form feedback?
MAGIC has built its own proprietary RelfectAI® technology which is powered by computer vision - the same technology that is being developed for self-driving cars. The mirror has an invisible camera embedded which tracks your form using multi-feature body tracking. Our technology knows when you are doing it right and wrong, and will give you feedback and count your reps accordingly.
There are currently more than 200 exercises which have AI tracking embedded
Is a membership required to use MAGIC?
There is a FREE membership in place at present. This gives you access to the full suite of content including programmes by world class athletes and one-off classes too. Content is updated regularly. The ReflectAI® personalised form-tracking technology is also included.
Can the MAGIC Mirror be wall-mounted?
Yes. The Mirror comes with a detachable stand for the mirror to be wall-leaning as well as a wall-mounting bracket to enable both formats.
In order for our camera technology to track effectively, it does not free-stand.
Where can I try MAGIC before purchasing?
You can try a real life demo and purchase directly at Selfridges London or Westfield White City at Situ Live.
What are the dimensions and how much space do I need?
With the detachable stand attached, the height is 150cm. The width is 50cm and thickness is only 4cm.
For the ReflectAI® to work effectively, you will need a minimum of 4 feet of clearance space in front of the mirror for it to track your body accurately.
How is my MAGIC package delivered and installed?
All MAGIC packages (Mirror, Plus, Pro) all come with FREE delivery meaning our delivery partner will deliver to your address in a room of your choice and remove all packaging.
They will deliver accessories into your home too but will not unbox those.
What is the maximum weight lifting capability of the Smart Dumbbells?
Each Smart Dumbbell adjusts from 2kg to 32kg in 2kg increments with a quick twist of the handle. Both dumbbells would give a maximum of 64kg of resistance when used together. You can use your own dumbbells if you need to progress beyond 64KG.
Is there a warranty?
Yes, there is a free 3 year warranty in which we will repair or replace in the event of damage on our part. Full policy is in the site footer.
How many User Accounts can be set up?
You can have 5 different user accounts so it should cover the whole household.